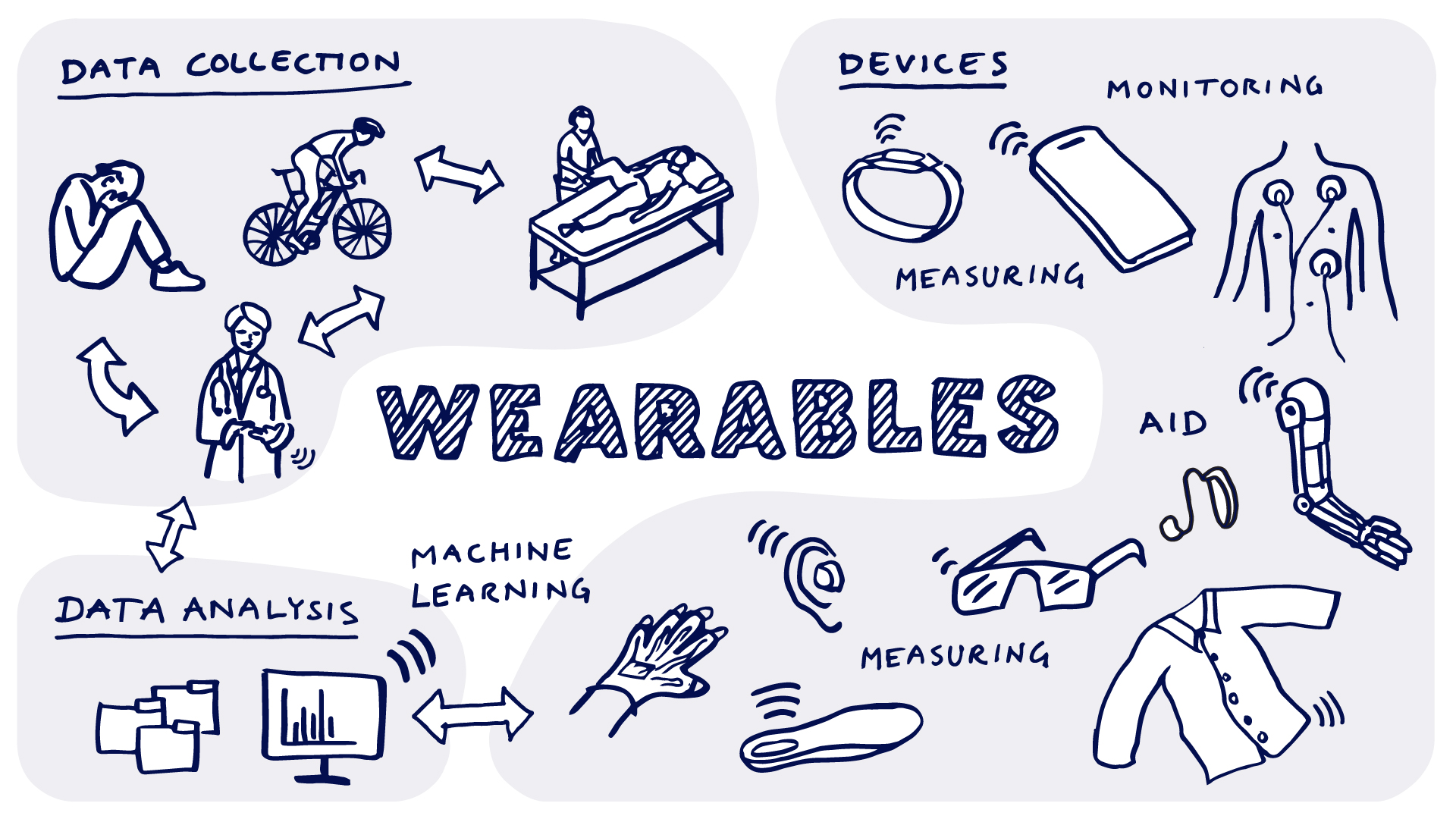 A wearable medical device is worn directly at the body, it is autonomous and it performs a specific medical function such as monitoring, collection or actuation of patient data. It can be non-invasive i.e. outside the body as well as implantable i.e. inside the body.
Combined with for example mobile apps, software and AI, this technology can prevent and diagnose illness, and monitor various medical conditions.
At DTU Health Tech, we are working with devices such as smart watches, patches, blood pressure monitors, ECG patches, sensor gloves, and hearing aids. Major efforts are made within data management and analysis in addition to developing the actual devices.