What is Optical Biomaging?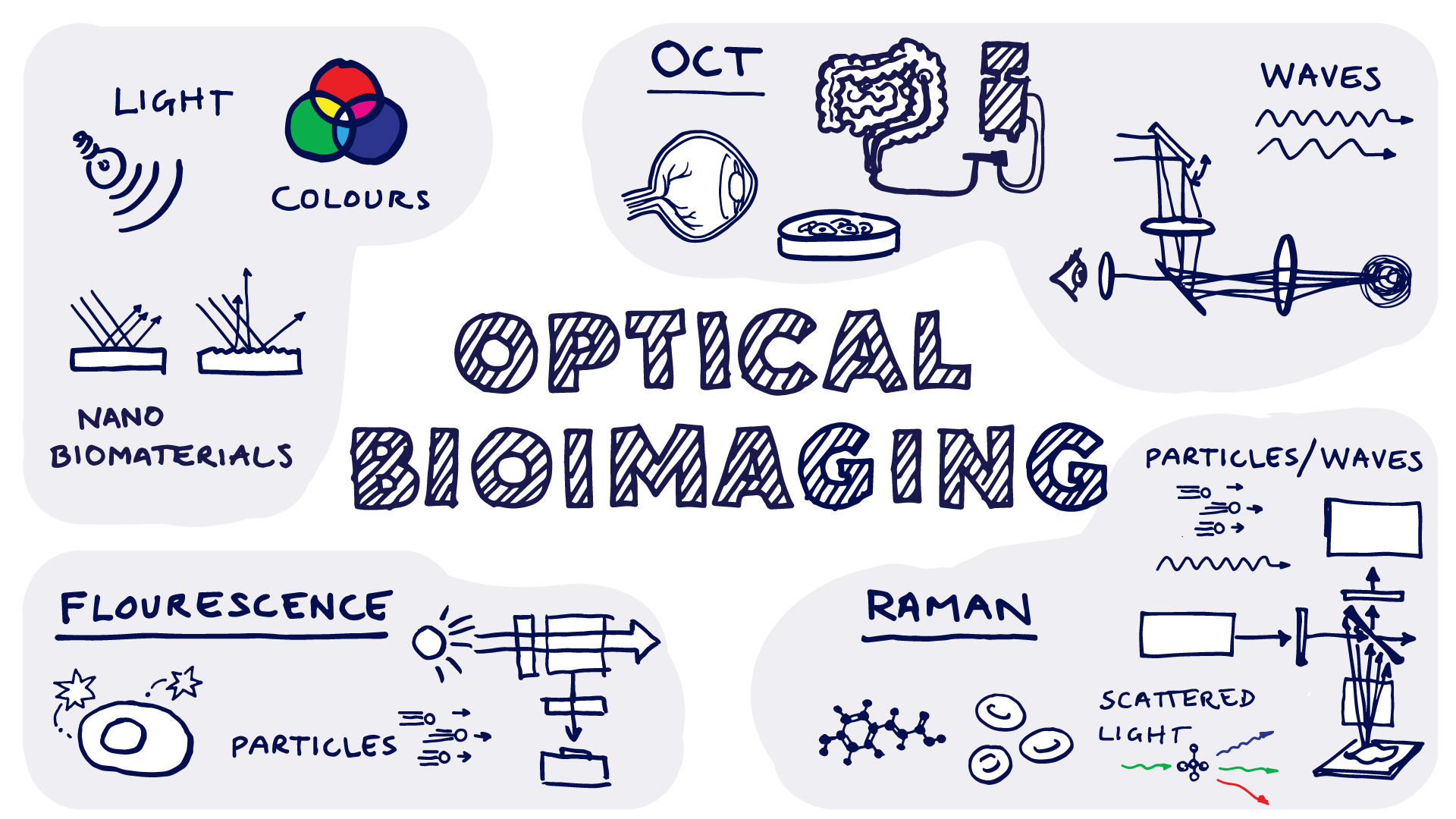 Optical Bioimaging uses light and special properties of photons to obtain detailed images of the human body at different levels from organs and tissues to cells and molecules. The technique provides information about the form and shape of a material and can also characterise or identify biological materials, e.g. type of tissue or molecule.
At DTU Health Tech, we develop various optical bioimaging technologies including optical coherence tomography for endoscopes, fluorescence imaging for tracking single particles in live cells, and raman spectroscopy for analysis of blood.