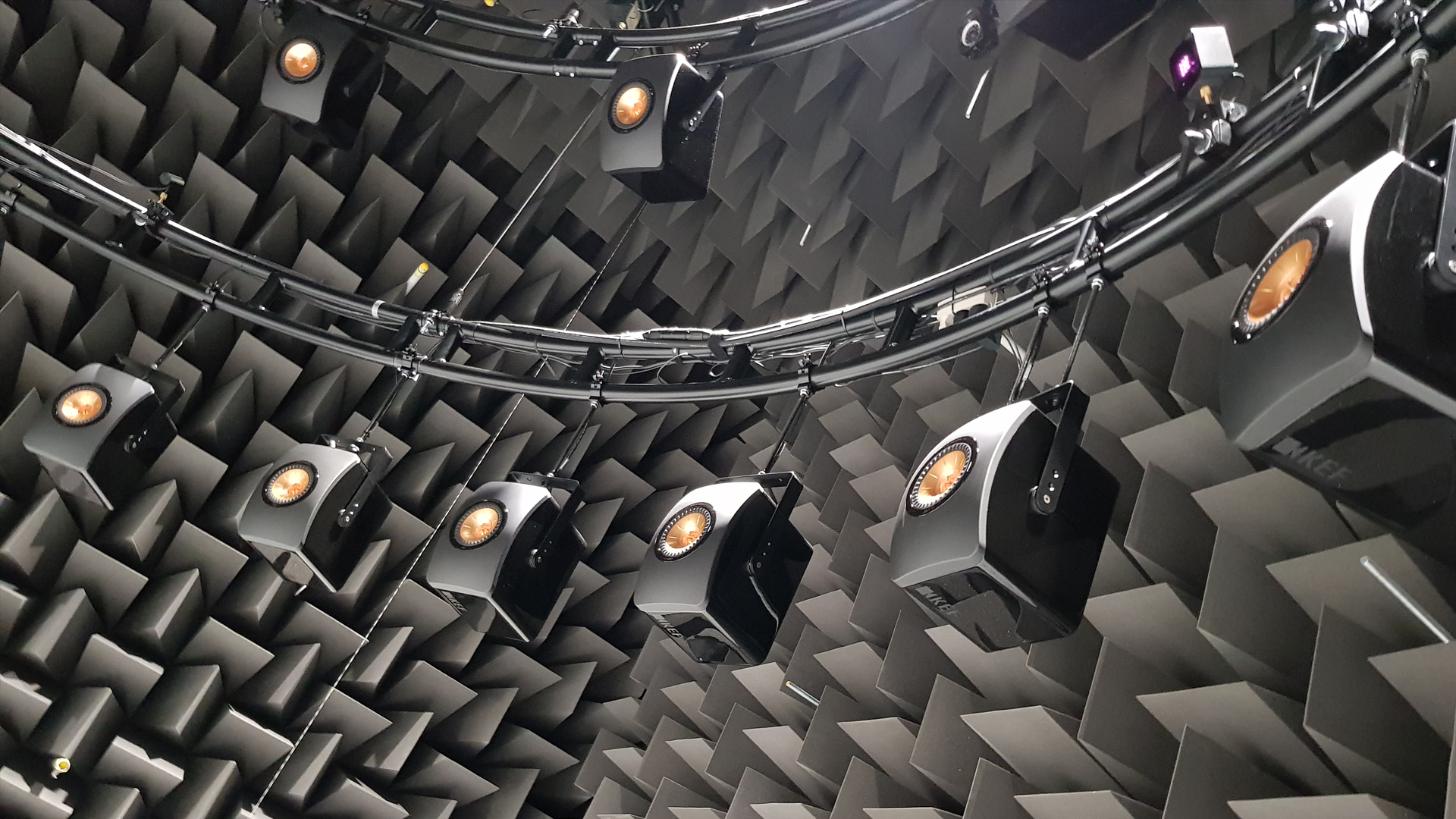 Head of Section: Torsten Dau
Our research is concerned with auditory signal processing and perception, speech communication, audiology, objective measures of the auditory function, computational models of hearing, hearing instrument signal processing and multi-sensory perception.

Our goal is to increase our understanding of the human auditory system and to provide insights that are useful for technical and clinical applications, such as speech recognition systems, hearing aids, cochlear implants as well as hearing diagnostics tools.

Part of our research is carried out at the Centre for Applied Hearing Research (CAHR) in collaboration with the Danish hearing aid industry. More basic hearing research on auditory cognitive neuroscience and computational modeling is conducted in our Centre of Excellence for Hearing and Speech Sciences (CHeSS), in collaboration with the Danish Research Centre for Magnetic Resonance (DRCMR). While our clinically oriented research is conducted at the Copenhagen Hearing and Balance Centre (CHBC) located at Rigshospitalet, which enables us to closely collaborate with the clinical scientists and audiologists.

Our section consists of six research groups with different focus areas. The Auditory Cognitive Neuroscience group (Jens Hjortkjær) studies how the auditory brain represents and computes natural sounds like speech. The Auditory Physics group (Bastian Epp) investigates how acoustic information is processed and represented along the auditory pathway. The Clinical and Technical Audiology group (Abigail Anne Kressner) is focused on cross-disciplinary research that combines knowledge from engineers and clinicians to increase the understanding of hearing impairment and how technology can be used to treat it. The Computational Auditory Modeling group (Torsten Dau) studies how the auditory system codes and represents sound in everyday acoustic environments. The Music and Cochlear Implants group (Jeremy Marozeau) aims to help restore music perception in cochlear implant patients by using several different approaches such as neuroscience, music cognition, auditory modeling, and signal processing. Finally, the Speech Signal Processing group (Tobias May) use digital signal processing and machine learning to analyze and process sound. You can read more about each group and our exciting research projects in the menu on the left hand side.

We have exciting lab facilities, including our Audiovisual Immersion Lab (AVIL), a physiology lab, a psychoacoustics lab, and two communication Labs. The tools and facilities used for research and teaching include acoustically and electrically shielded testing booths, anechoic chambers, EEG and functional near-infrared spectroscopy (fNIRS) recording systems, an otoacoustic emission recording system, an audiological clinic, a virtual auditory environment, an eye-tracking system and a real-time hearing-aid signal processing research platform.

If you wish to take part in our research as a collaborator, student or test participant, then please don't hesitate to contact us.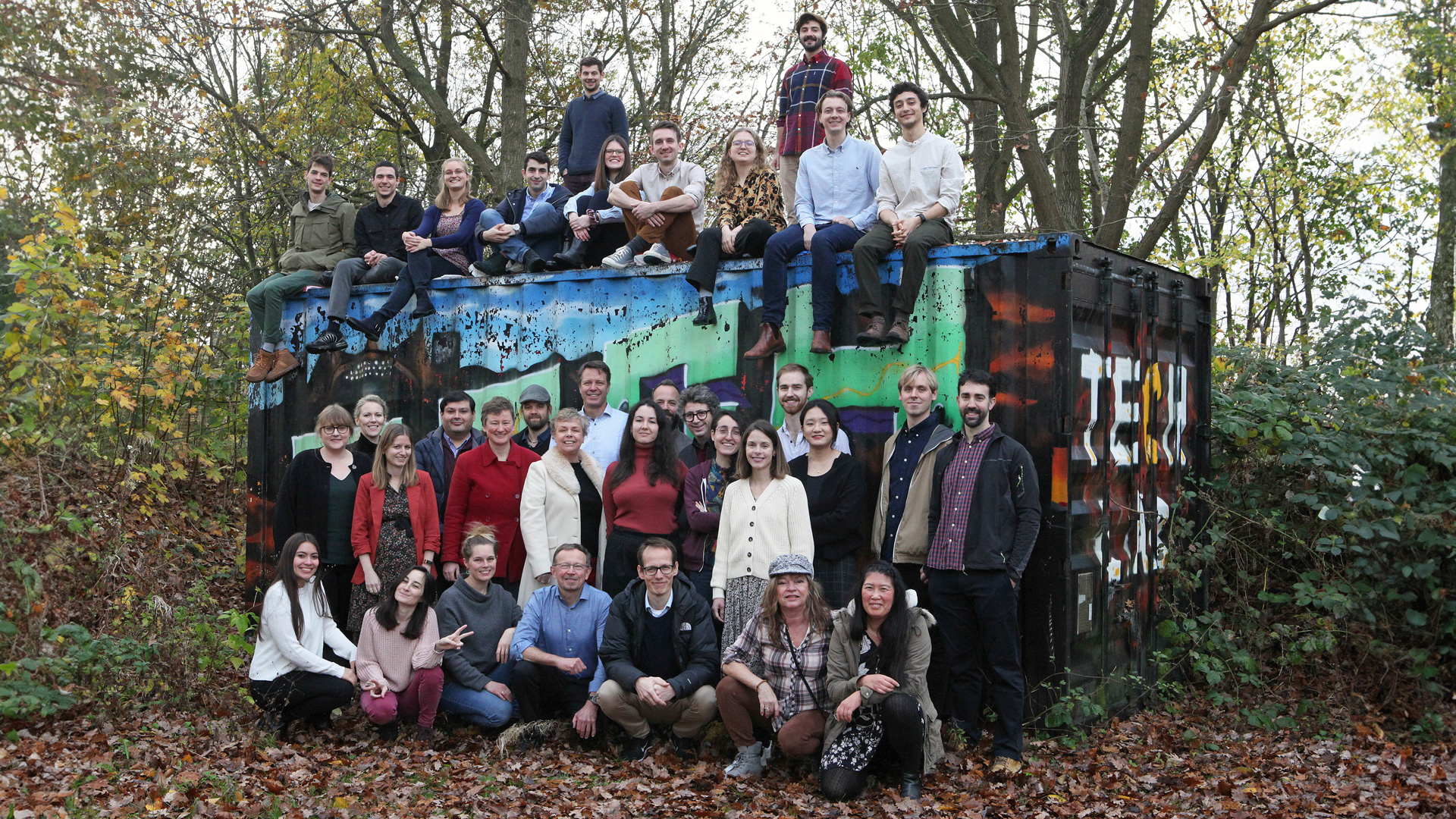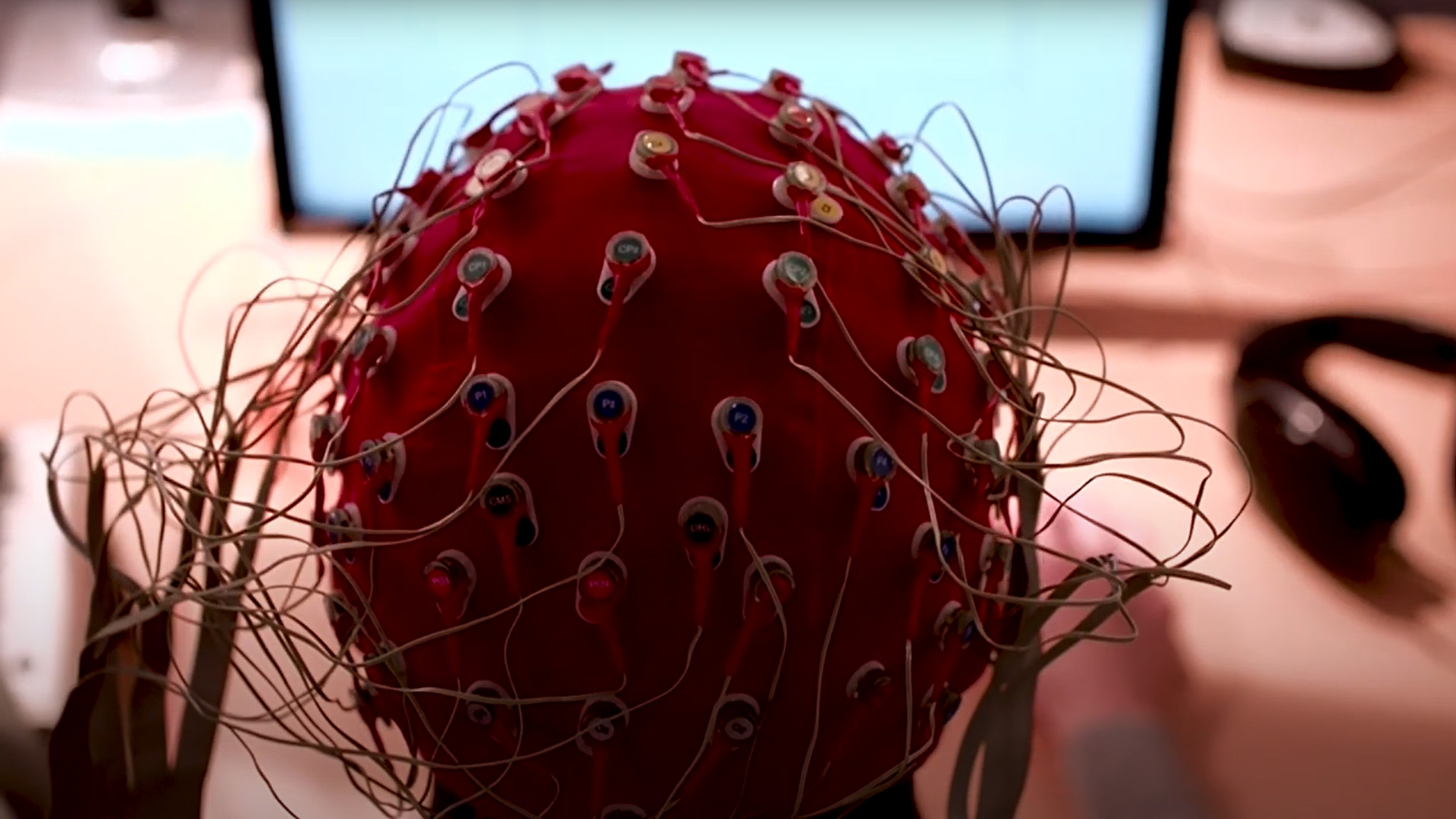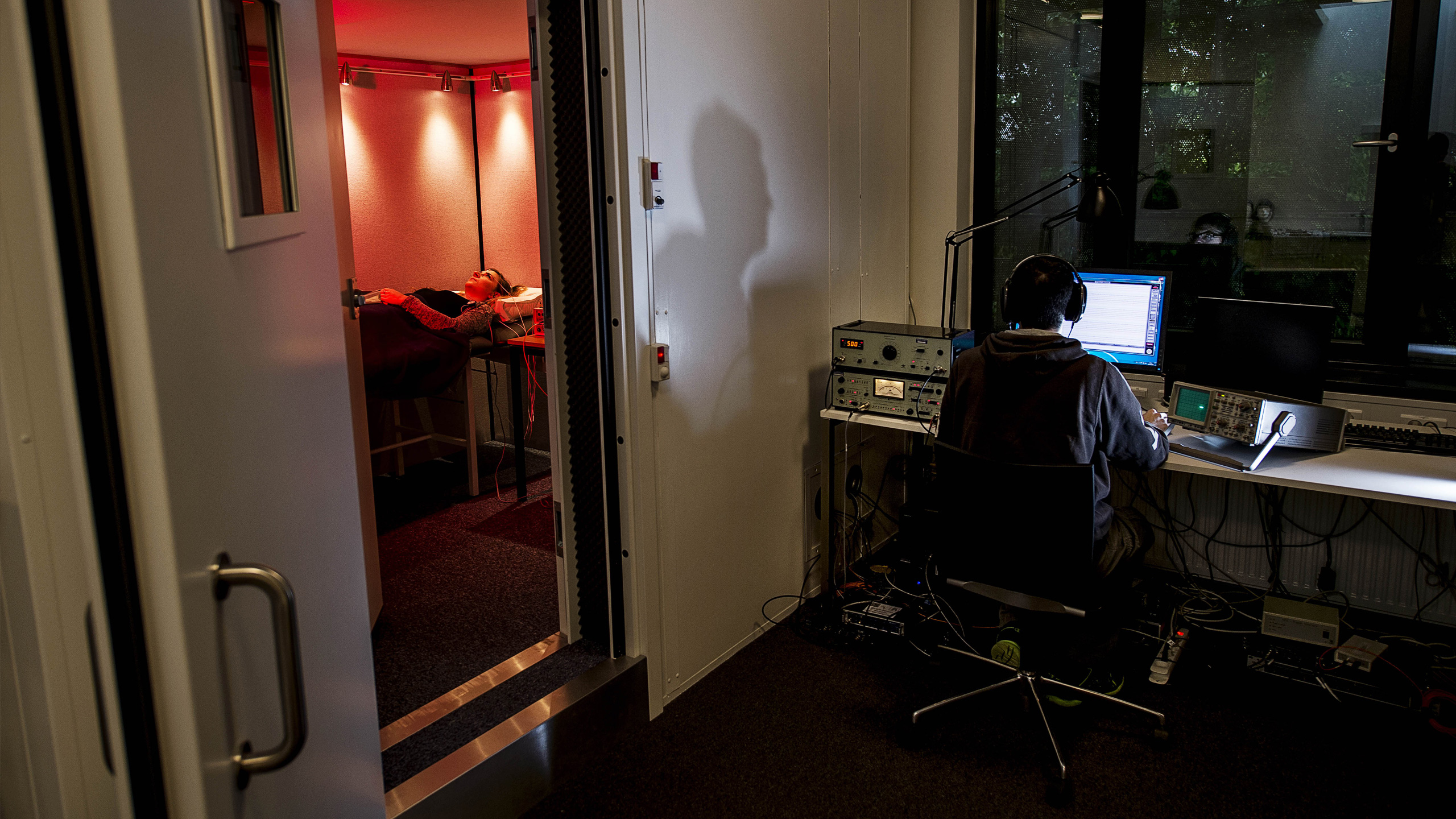 Physiology lab
An electrophysiology lab with two eletrically and acoustically shielded booths for electroencephalography and otoacoustic emissions measurements
Audiovisual Immersion Lab (AVIL)
AVIL is a virtual environment for hearing research and enables a realistic reproduction of the acoustics of real rooms, and the playback of spatial audio recordings.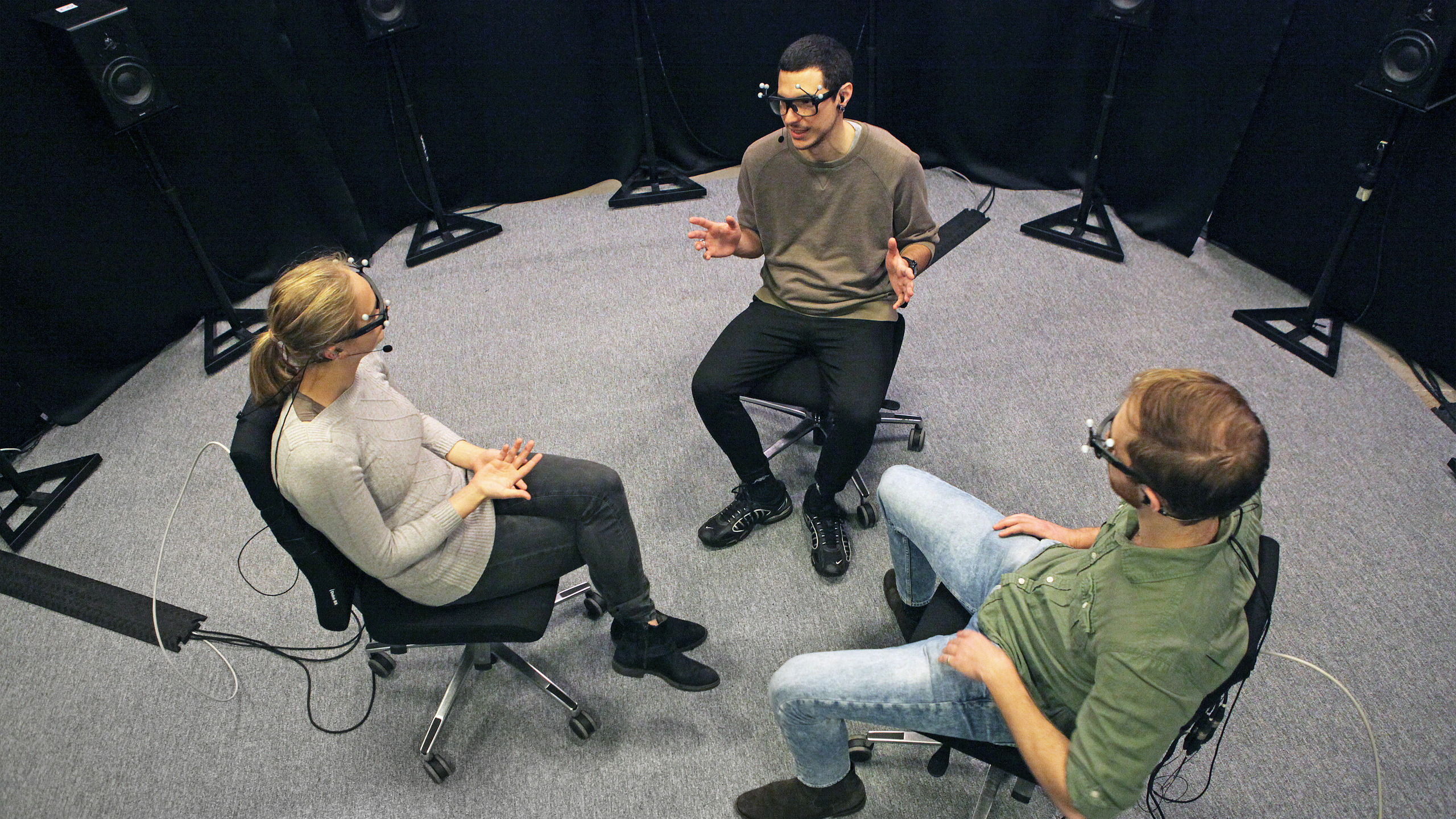 Conversation lab
The Conversation Lab is designed for experiments involving multiple participants. In this lab, we recreate real-life conversations in order to investigate how interactive communication behavior shapes our capacity to communicate successfully with each other.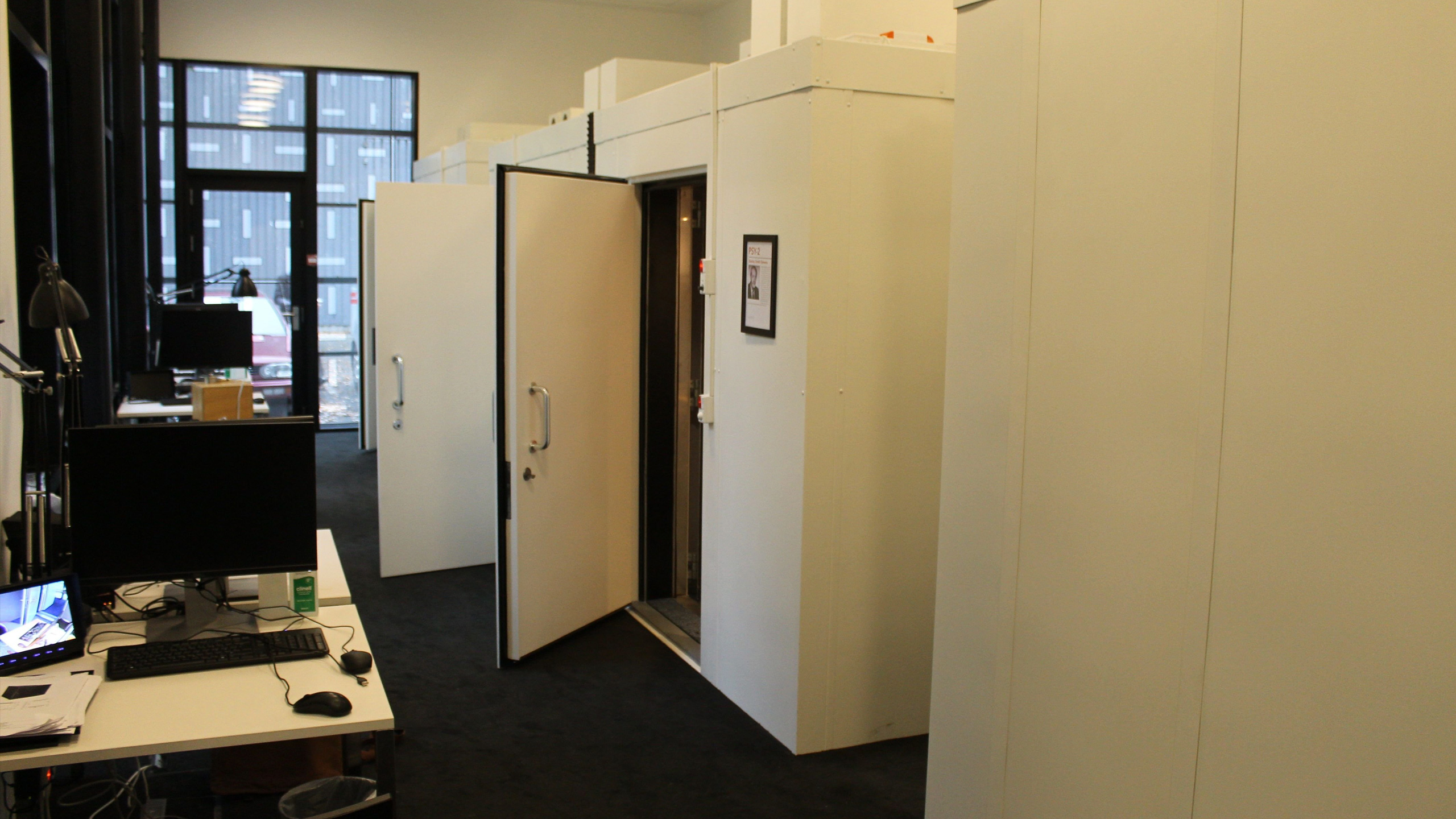 Psychoacoustics Lab
A psycoacoustics lab with four acoustically shielded listening booths used for audiometry, psychoacoustic and speech intelligibility experiments where sound is typically presented through headphones
Communication lab
The communications lab is used to investigate communication between two participants in order to learn how hearing loss or noisy environments effect conversations.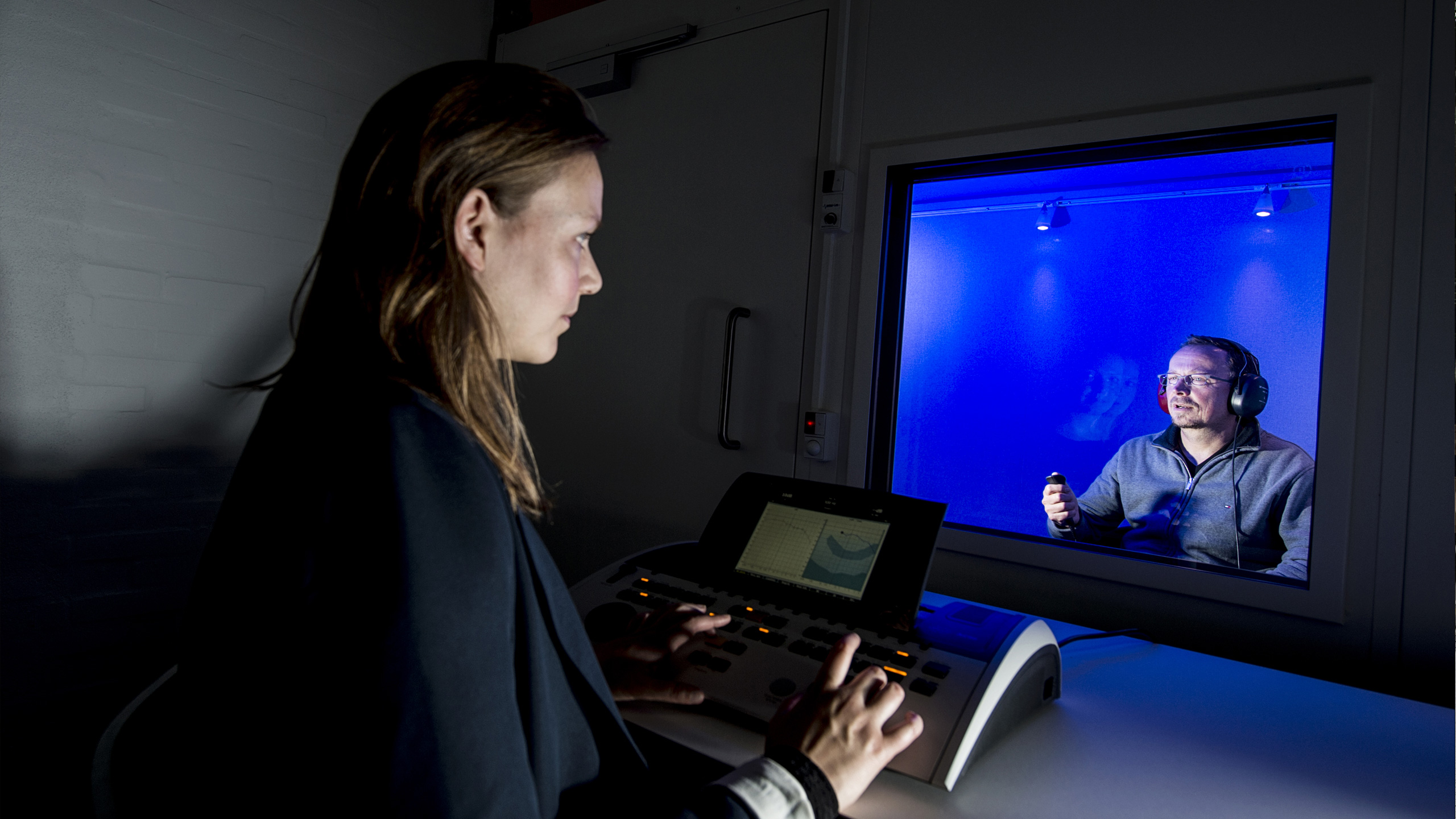 Clinic
An audiological clinic with equipment for audiometry, ear analysis, otoscopic inspection, and hearing aid measurements.
Collaboration
Hearing Systems participate in a number of national and international research project.
Assessment of Listening-related Fatigue in Daily-Life (ALFi) project
Conversing with family and friends is difficult for people with hearing loss. The brain has to compensate for the hearing loss and work harder in order to understand speech in busy environments of everyday life, and this is effortful, stressful, and tiring. While well-fitted hearing aids have been shown to improve speech intelligibility and reduce some of the physiological signs of listening effort, they do not necessarily reduce listening-related fatigue, which remains a significant problem for hearing-aid users.
The ALFi project proposes an innovative hybrid approach in which field and laboratory studies are initially run in parallel using a common experimental framework to determine behavioral and physiological measures sensitive to changes in listening-related stress and fatigue. This project will advance our understanding of listening fatigue as it occurs in the real world, develop a predictive model of the experience of fatigue states, and suggest ways to mitigate fatigue in hearing-aid users.
The project will be carried out in collaboration between Hearing Systems (Torsten Dau, Dorothea Wendt, Hamish Innes-Brown), Copenhagen University (Trine Flensborg-Madsen, Naja Hulvej Rod), University of Birmingham (Matthew Apps), Eriksholm Research Centre (Jeppe Høy Konvalinka Christensen, Dorothea Wendt, Hamish Innes-Brown, Ingrid Johnsrude) and University of Western Ontario (Ingrid Johnsrude) and has been supported by the William Demant Foundation.